We've made the full-force leap into the commercial interior finishes world!  'How?' you may ask.  Opportunity came knocking on our door–we bought Alan Stull Commercial Interiors.  ASCI has been in business for 61 years and serves the window treatments, flooring/ surfaces, furniture, acoustic panels, and interior finishes needs of real estate developers, nursing homes and conglomerate companies, either working directly with the companies or closely with construction management firms.  Projects range from small (assisting with refurbishing and reupholstering chairs, or conference room drapes), medium (new lounge furniture in nursing homes or conference room acoustic panels), to large (whole buildings of shades, and whole floors of flooring).
Take a look below to see the history of this wonderful company and how Distinctive Interior Designs met its founder.  Or click here to see more information about DiD's expanding commercial enterprises and the list of large conglomerates that are now a part of our client base.
Who is Alan Stull?
This young gentleman is Alan Stull back 65 years ago–and there he is enjoying life in his 80s!  After growing up around textiles while working in a fabric store in New Brunswick, he had a light bulb moment while attending Rutgers University.  The 'light bulb' involved the fact that back 60+ years ago Rutgers (and many other universities) had draperies in each individual dorm room.  Given his background in fabrics, he knew he could do that and do it better. So, in 1957 he started Alan Stull Interiors, Inc and Alan Stull Industries, Inc.  His first clients included–Rutgers and Seton Hall.  At the peak of the business ASI was manufacturing draperies for the all dormitory rooms of these universities and refurbishing furniture in a 6000sf South River, NJ manufacturing facility.  ASI had 20 onsite employees–both drapery and furniture specialists.   As you can imagine, there were many changes in the business over the course of its 61 years prior to Distinctive Interior Designs purchasing it.
A cool side note–Alan pitched for Rutgers' baseball team.  His was the last class that went to the college World Series!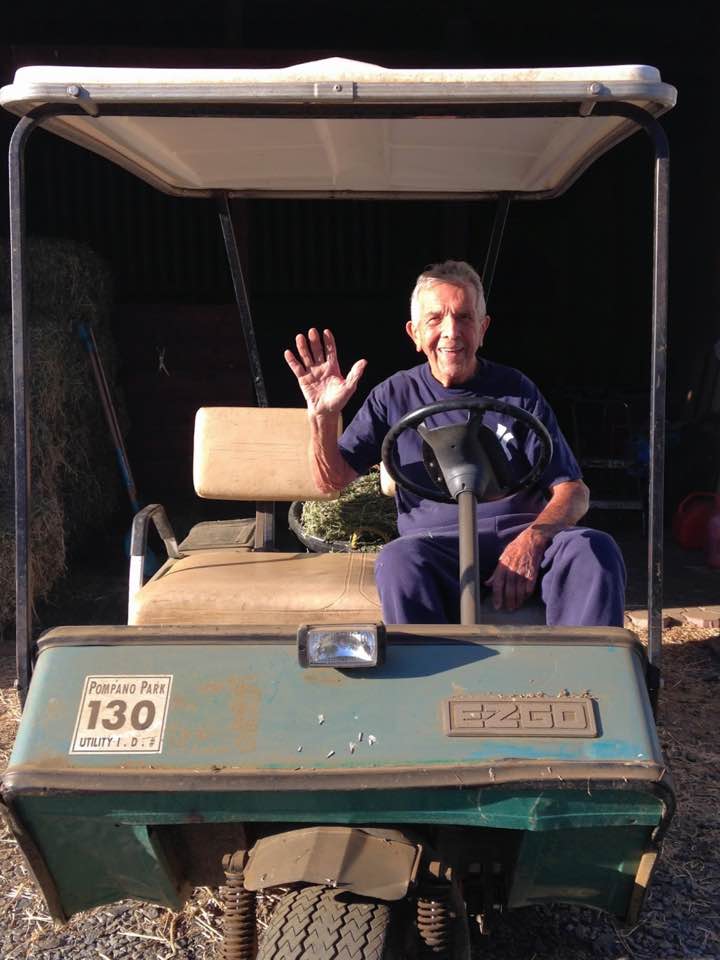 How Alan Stull and Nicole met
Cathy Stull, Alan's daughter, is the key to how this big step for Distinctive Interior Designs came about.  She ultimately worked for 39 years at Alan Stull Industries, Inc as her Dad's 'right hand man' doing everything and anything needed behind the scenes.
Cathy and Nicole, our Lead Designer and Owner,  have known eachother for 20 years–they met way back on the sidelines of a baseball field where their boys were playing on opposing teams.  Hot summer days lead to conversations.   That's how Nicole learned about Alan and Cathy's business and, ultimately, where Nicole gained access to reliable resources for upholstery, fabric, and window film tinting when she was starting Distinctive Interior Designs in 1998.
Over time, Cathy (and her parents, Alan & Ina) used Distinctive Interior Designs to do custom window treatments (valances/ cornices), blinds/shades, furniture, and accessories for many different homes of theirs.  As well, as DiD became more involved in full service interior design and renovation project management, Cathy realized there were opportunities where Nicole and she could work together on ASI commercial projects.
Our first project together was at Johnson & Johnson's New Brunswick Guest House in 2016.   The next was at Janssen Pharmaceutical in Raritan doing huge stage draperies with 40′ wide motorized rods…and many more were to come after that.
Why the Change?
As Cathy puts it, 'Alan LOVED every ounce of what he did!  He'd usually head off to the office with a smile on his face at 7am and come home typically after 8 at night…still with a smile!'  His health started to fail around 2013 and even after a stint in the hospital, when he came out of a 2 day coma the first thing he asked about were the projects ASI was involved in and if everything had been taken care of.  All of this scoop is just to tell you that Alan will be missed by many and has created 'big shoes to fill', but we're working hard to be the new 'friendly and knowledgeable face in town'!
Ultimately Cathy continued on the business after Alan passed, but before he passed she promised him if her Mom ever needed her help she would be there.  Ina's health deteriorated, so Cathy and her husband shifted their entire lives to Florida to be there for her Mom.  Nicole got a call from Cathy in January 2018 saying 'it's now or never'.  Two months later Distinctive Interior Designs took over the day-to-day operations of Alan Stull Industries, Inc and renamed the company Alan Stull Commercial Interiors (a division of Distinctive Interior Designs).
There were tears as Cathy departed, but with change comes opportunity–for Cathy to take care of Mom and Nicole to put a new spin on ASI.
Our Team & Opportunity to Diversify
So what does this all mean to Distinctive Interior Designs and its client base?
For DiD it means a chance to diversify the types of projects we do (and not rely 90% on residential business).  For our residential clients, it means we now have our own team–know that we had already brought in an additional designer to our group, Judy Chiarella (who has worked with Nicole for the last 13 years as a subcontractor).  Now we have our own highly trained, very safety oriented gentlemen at our fingertips–Victor & Marco.  They were with Alan & Cathy for 25 years and are, thankfully, continuing on with ASCI Commercial Interiors.
For Alan Stull Commercial Interiors' clients, it means a fresh perspective (check out our new logo) with the capability of delivering projects pulled from architectural plans, a designer's eye, and yet the same great team of people.  Know that Alan Stull Commercial Interiors (and DiD) got all A's within ISNetWorld, has stellar insurance at all levels (liability, worker's comp, auto) and a $2,000,000 umbrella policy.  As someone who has managed people in many different companies over decades, Nicole has always taken the approach that training was key to differentiating not only herself to her clients, but also stepping up the value of her team.  As a result, she has already set about getting ASCI's employees First Aid Training Certification udpated, sending them for flooring installation training, shade manufacturing tours/ motorization training  at WTShade to understand today's latest products.   This is valuable not only for commercial clients, but also for residential ones.
Bottom line, we're working hard, but all of us are learning fantastic new things to deliver an even more diversified and knowledgeable level of service and products to our entire client base!
Who We Serve Now
Our historical commercial client base was predominantly small businesses, restaurants, funeral homes, builders, and hotels.  Adding Alan Stull Commercial Interiors diversified our business and increased the scope and depth of what we can do to assist our clients tremendously.
If you'd like to learn more about our new client base and our capabilites, take a look here to see the range of business types we now serve.