We bring our design PASSION
Focused on your project PURPOSE
To deliver PERFECTION!
Nicole Lorber
Hi! My name is Nicole Lorber and I am the Lead Designer and Owner of Distinctive Interior Designs.  My team and I would like to be your guides through this amazing journey known as interior design. You may wonder, "What makes us qualified to take you through this process?" Well, we have over 45 years of combined design and project management experience helping people design their homes and business spaces. You may be shocked to learn that I grew up in Upstate New York, where there were more cows than people and interior design was only a phrase heard in movies and on TV. Yet, I was an artist who always had an eye for design, even if it was homes built by the hands of my father and uncles.
To start our tour, why don't we learn a little about each other? I will start. I live, sleep, and breath interior design because I love it SO much! I love helping my clients make their vision a reality (with a few twists of my own that they often haven't even considered, but LOVE once they hear my ideas)!  As an interior designer I wear many hats–designing is only one of them.  I am also my client's advocate (with contractors), a budgetary guide, a product guru, a mediator /couples counselor, and…most importantly, an artist and interior design expert!
Now…meet the rest of our amazing team: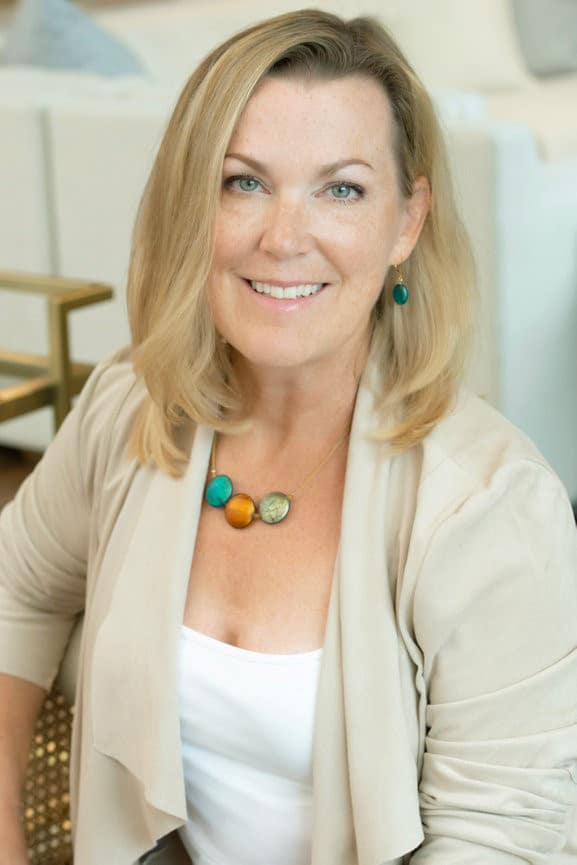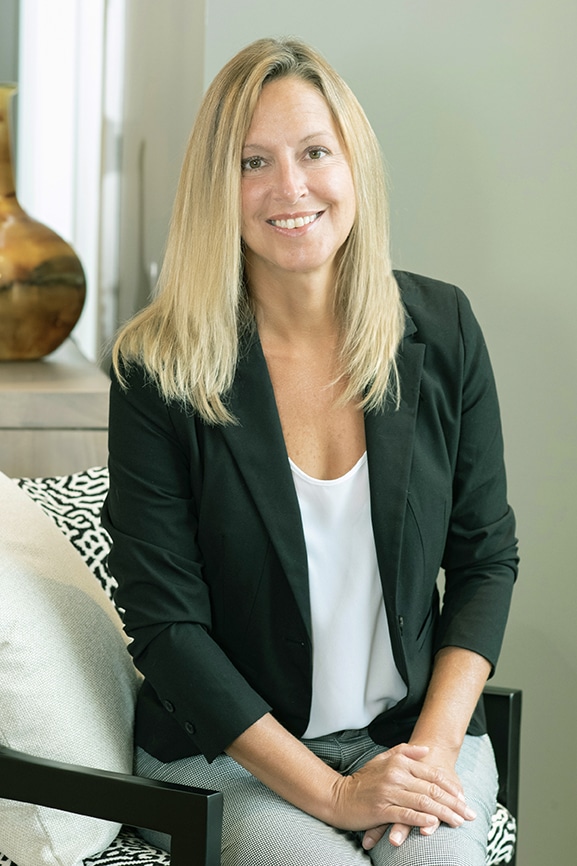 Judy Chiarella
Judy Chiarella is my right hand and the other half of my brain since 2005.   She has a background in the NYC Fashion Industry.  Initially, her involvement was designing and fabricating custom window treatments with impeccable attention to detail (truthfully…she is even more of a perfectionist than me, lol).  Over the years she has developed a keen eye for color, and tremendous knowledge.   As a result, she started taking on full-service interior design projects for residential clients. When I decided to purchase a 60 year old commercial interior finishes company in 2017, I begged her to help with more in office administration needs and take on commercial project management as well.
In her free time, Judy enjoys the outdoors with her dogs and hosting dinner parties for her friends and family, as well as traveling for great experiences and inspiration.
Marlene Bollar
Marlene Bollar joined Distinctive Interior Designs in early 2020 as a Design Assistant. She actually was one of our clients. We were awestruck by how organized, professional, and personable she is and are thrilled to have her join our team.
She is a Rutgers University graduate, and a strong background in project management, event planning, communications, and marketing. As a life-long fan of creative endeavors, she has made a smooth transition to the world of interior design. Her knowledge of currents trends, organizational skills, and a strong desire for perfection has made her an invaluable member of the team. Marlene appreciates the joy that design brings both through function and beauty, and she loves helping make the design process seamless for our clients.
Beyond her efforts with DiD, Marlene has been a leader in philanthropy and community service for two decades. She serves on the Board of Directors for the Philadelphia Boys and Girls Choirs and is an active volunteer with the Alice Paul Institute.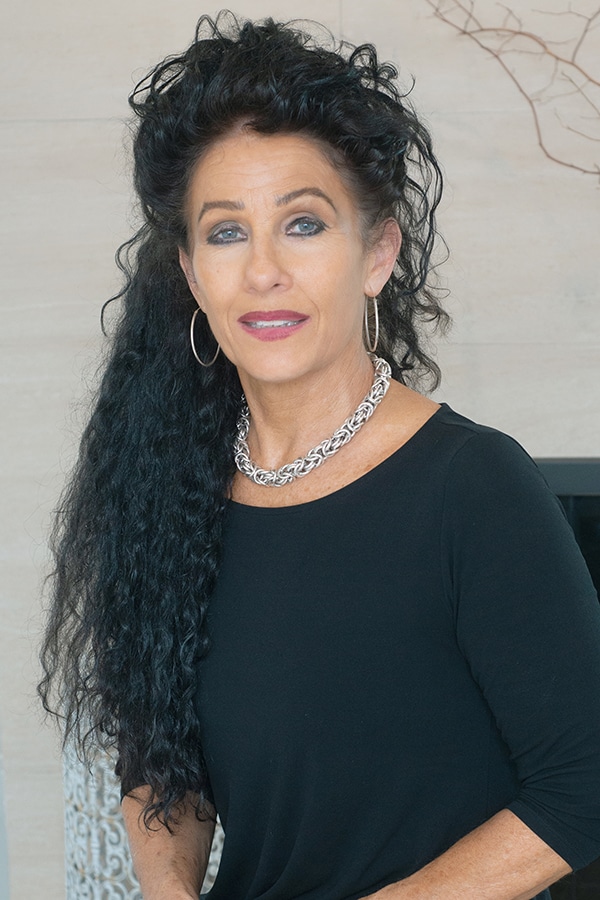 Susan Ansberry
Susan joins the team with over 25 years of design and marketing experience. With a passion for design with great functionality, her love of interior design is evident with every client she works with. (Susan's mother was an interior decorator for decades, so she was surrounded with design joy since she was a little girl!)
With a dual major from The College of New Jersey in Design & Marketing and several years working in Senior Community Living, construction/renovation oversight, and management, Susan brings her passion and a wealth of experience to the team at DiD! Her focus on home design, commercial "refreshes", room functionality, and decorating/accessorizing makes her a perfect addition. Susan's intention is always to keep current trends and styles in mind and make the design experience fun and exciting while fulfilling customers' expectations. Her deep commitment to customer service and attention to detail will make the results seamless and successful in each project.
In her free time, Susan enjoys hosting and entertaining family and friends at their shore house in Ocean City, NJ, working out, traveling, and playing various sports.
Amanda Strine
Amanda Studied Mass Communications and History at Texas State University and the University of Northern Colorado prior to pursuing a career in customer service. She has lived in several states across the country, following her husband's work, where she discovered a profound appreciation for diverse design perspectives and a passion for creating inspiring, livable spaces to help others. Her expertise in interior design has evolved over the years, honed through her career in Real Estate, Home Staging, Residential Interior Design, and her most recent position as a Design Consultant with Arhaus Furniture. With an eye for detail and a genuine love for design, she specializes in guiding clients to envision the potential of their spaces transforming their 'house' into a personalized, stylized home. For Amanda, interior design is more than aesthetics; it's about crafting spaces that uniquely reflect her clients' personalities, tastes, and lifestyles. She believes a well-designed home should not only be visually stunning, but also functional, comfortable, and inviting-and most importantly a reflection of those who live there.
When not obsessing about all things interior design you'll find Amanda enjoying quality time with her husband and two kids, likely at the Shore. She also loves cooking, entertaining, and curling up with a great book and her naughty Chihuahua.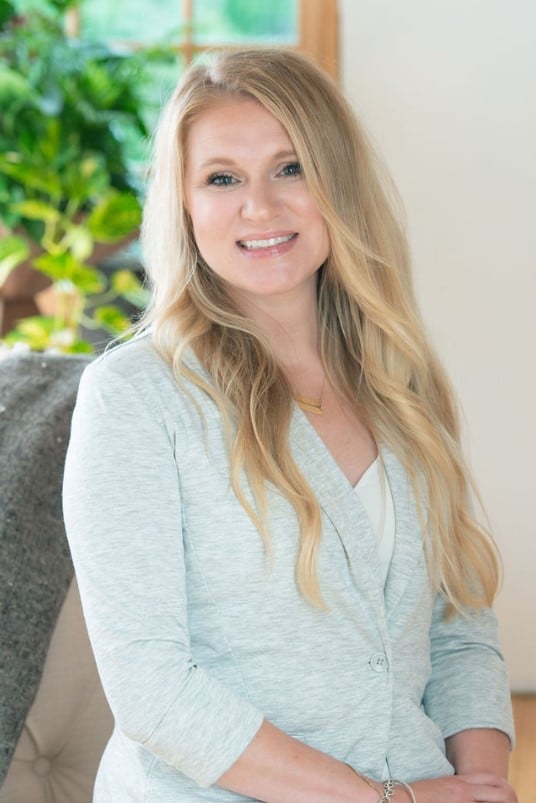 Award Winning Interior Design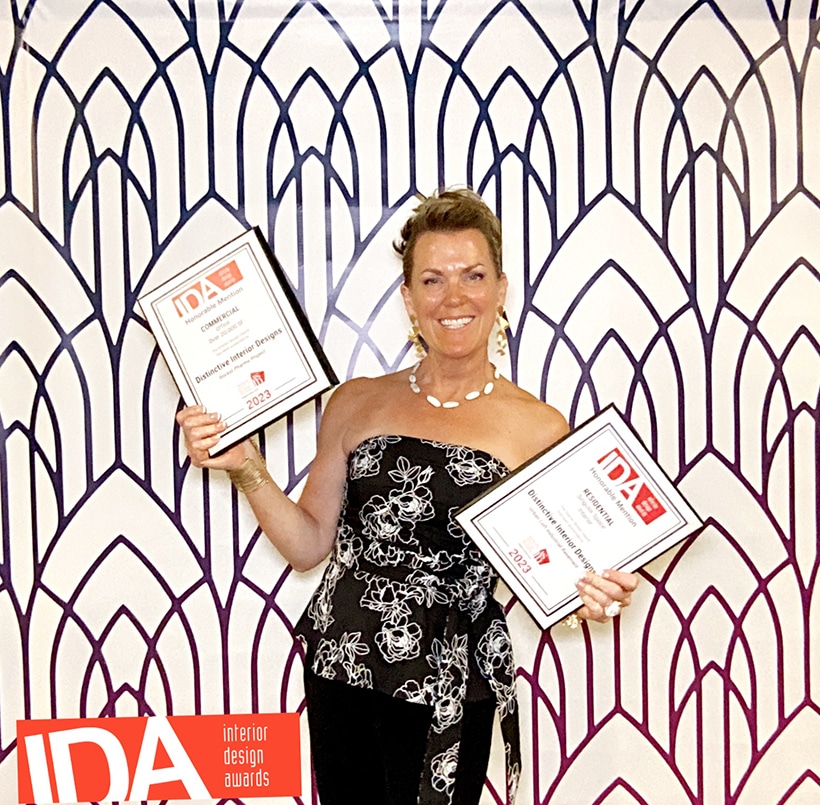 American Society of Interior Designs
Distinctive Interior Designs was honored to receive an award from ASID PA East in May of 2023 for both a residential and a commercial project. Our Industrial Urban Basement residential project won in the category of Residential Singular Space Interior. Our commercial project award was for the Rocket Project in the category of Design of a Commercial Space 20,000+sf.
Contractor of the Year
In 2017 we won Contractor of the Year from the National Association for the Remodeling Industry (NARI) in Central New Jersey for Best Kitchen Under $30,000.  Believe it or not, Distinctive Interior Designs didn't even submit the kitchen project to get this award – one of our great cabinet suppliers did! They reached out to ask if it would be okay for them to submit the project since we had pulled them in on it. "Of course!" was my response, "as long as the Distinctive Interior Designs' name ends up all over it", I said with a smile. All that said, I got a call from my contact telling me they weren't positive, but had indications that we both had to be at the awards ceremony two weeks from then. Imagine my surprise when I was handed this plaque too – how exciting!
A Unique Approach
As you may see, I am not a by the book kind of person. My approach to design is to think outside the box and truly help you, my client, find your design voice. While my clients are typically located in New Jersey and Eastern Pennsylvania, their design styles are international. The choices are endless! Whether you love a traditional, or transitional look, contemporary feel, modern design, or an urban beat, my job is to help design your style and make it a reality! Throughout our journey, your style is my style and I will become your design voice.
Sometimes, my voice is used to be in your corner and communicate our vision to your family and get them on board. Other times, you might need me to be your mouthpiece with contractors to ensure the style concept we've developed is created with quality and completed on time. Still other moments, you just might not have enough hours in a day to juggle ALL the aspects of a complete remodel. The good news is Distinctive Interior Designs does have that time and the expertise to handle your entire design project! We've made it our business for decades now to get you to the other side of your design journey with as little stress and worry on your shoulders as possible.
Now that you have had the opportunity to briefly meet me and get to know my design philosophy, I would like to get to know you and your style. Contact us to start our journey into the world of interior design today!