Are you feeling, 'so-so' about how what your guests see when they first enter your home?  If so, here is an amazing way to create a WOW factor in your entry area.  We're still working on it, but it's ALMOST there.
All it takes is a vision, a dream, and the right people to make it happen. Clean lined shadow boxing (all painted semi-gloss white) with fresh new stairs, newly painted black handrails, and great contrasting paint.
See below to check out the steps so far!
Blah To Wow!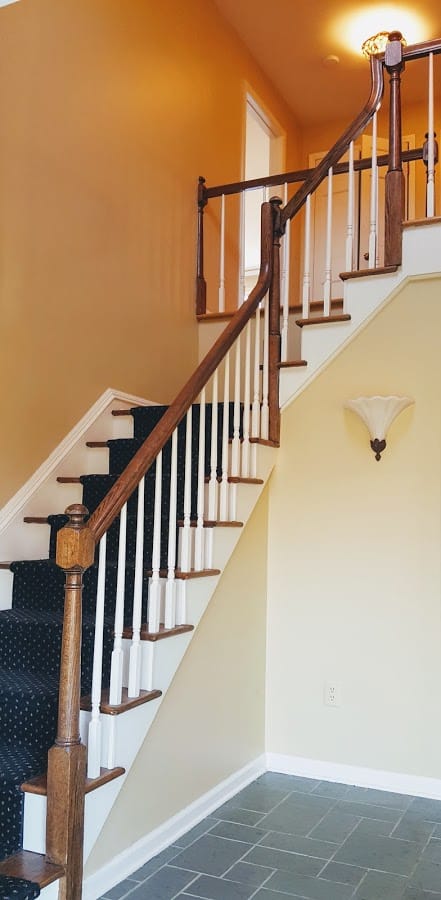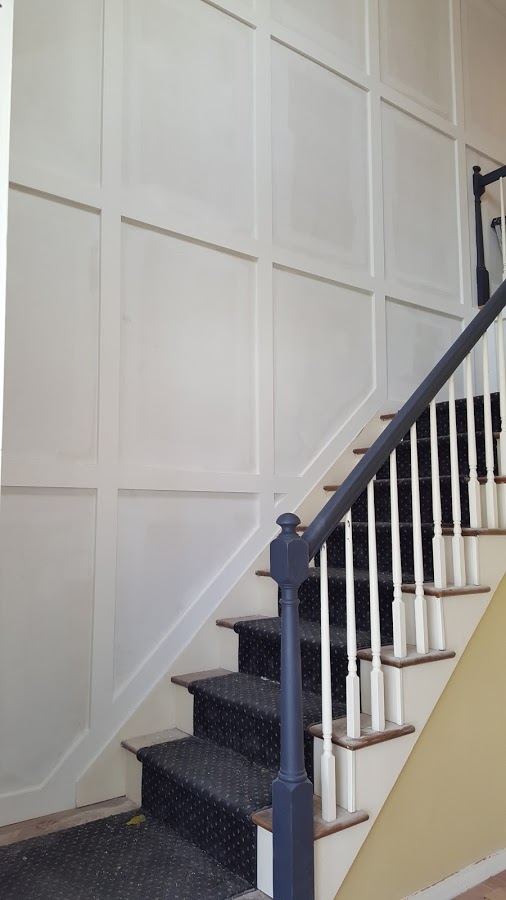 Here's the picture from the prior entry area (these were from their real estate listing) and what's been completed so far (the wall is just primed at this point).
Just wait to see how it all is coming together…!
Steps in the process
There was an idea…then there was tape to give the client the feel of what might work.  The expert carpenters and painters did all the hard work that followed.   The stairs themselves are still being worked on, but we're almost done.
Isn't our team AMAZING!?
(We've since completed this project.  Check out the end result in the 'Open Floor Plan' segment of our gallery.)